Service overview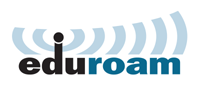 McGill University is a member of eduroam (EDUcation ROAMing), an authentication service allowing users (researchers, teachers, students, staff) from participating educational institutions to securely access the wireless network of any eduroam-enabled institution by using the same credentials they would use at their home institution. Connecting through eduroam provides basic network connectivity for web browsing (HTTP), secure shell (SSH) and VPN access.
See participating eduroam institutions in Canada and all over the world.
For McGill users:
If you are traveling to any of the educational institutions participating in eduroam, your McGill Username and McGill Password will give you access to wireless Internet on those campuses. Before you travel, configure your laptop to access McGill's wireless network, so you can verify that you can successfully establish a connection. As the eduroam setup of each educational institution may vary, you will have to check their website for specific configuration instructions.
Visitors to McGill from eduroam participating institutions:
Visitors can access basic wireless services without having to obtain a McGill Guest account. See the "How to access" section, below.

NOTE:
eduroam does not grant access to restricted McGill sites or Library e-resources.
Visitors who are unable to use eduroam
All visitors can Sign into McGill's Guest WiFi by self-registration or using social media account credentials (Facebook, Twitter, LinkedIn).  

---
Who can use it
Visiting students, faculty, staff, retired faculty, retired staff and affiliates from institutions that are members of eduroam.
McGill students, faculty, staff, retired faculty, retired staff and affiliates with a McGill Username and McGill Password can use their credentials to authenticate at any eduroam-enabled institution. The eduroam wireless network on McGill campus should not be used by members of the McGill community as an alternative to the other available wireless networks. 
Before you use eduroam, you should be familiar with the local institution's policies on wireless usage. McGill's Policy on the Responsible Use of McGill IT Resources can be found on the University Secretariat's website.

---
How to request & access the service
To use eduroam authentication, you need the following:
Your McGill Username and McGill Password (for McGill people using eduroam at other institutions).
A laptop or other device with a Wi-Fi card that supports 802.1X wireless protocols.
Visitors from educational institutions that are members of "eduroam" may sign into eduroam using the username and password credentials of their own institution.
Connect to the wireless network named eduroam.
For McGill members planning to use eduroam at other institutions, it is recommended to set up and test and your connection to eduroam before leaving McGill. Follow the appropriate instructions for your operating system: Index of Wi-Fi setup articles.
Once the connection is set up, you'll have wireless access to any eduroam-enabled institution in the world.

---
Cost
There is no cost associated with this service.

---
Availability
Visitors to McGill
This service is available from all locations on Macdonald and Downtown campuses, as well as Gault Nature Reserve. It is available 24 X 7, except during scheduled and unscheduled maintenance. Check the home page of the IT Support site for announcements regarding service interruptions.
Members of the McGill community
You can access eduroam at any participating member sites (including most satellite campuses that provide wireless access) located in:

---
Frequently asked questions
Does eduroam work on different platforms?
Eduroam uses open standards to enable cross platform uniform access. This means that eduroam works on most operating systems and devices (Windows, Linux, MAC OS, iOS, Android, etc).
What is the speed for McGill Wireless connections?
McGill wireless network provides up to 300 Mbps; subject to network traffic and location.
For fastest speeds, our recommendation is to use a device that supports the Wi-Fi 5 (802.11ac) and Wi-Fi 6 (802.11ax) standard.

---
Best practices & policies
Since most institutions have a different approach to authenticating users, it is important to set up a wireless connection and test it at McGill before you travel. If you require assistance with setting up and testing that you can connect to eduroam before leaving McGill, visit the IT walk-in service.
Additionally, you should check the website of the institution you are planning to visit beforehand to verify that they are a member of eduroam, and take note of any specific configuration instructions they may have.

---
Training & documentation
Find instructions on setting up eduroam for your operating system/device: Index of Wi-Fi setup articles.

---
Support
Contact the IT Service Desk