Service overview

D2 is a file storage and collaboration repository for documents that require a complex or custom workflow, such as legal document approval, integration with scanned documents, archiving and document lifecycle management.

NEW: SharePoint Online- alternative to D2 spaces
SharePoint online is the new cloud-based solution recommended by IT Services for most document storage and collaboration needs. If you're looking for a new D2 space, consider SharePoint Online as a preferred alternative. Find out more at: SharePoint Online.
We are not currently accepting requests for new D2 spaces, only customized D2 solutions for specific projects.

---
Who can use it
McGill employees who require D2 workflow and customization features or access to existing D2 spaces.

---
How to request & access the service
To request a document management space on D2:
We are not currently accepting requests for new D2 spaces, only customized D2 solutions for specific projects. See SharePoint Online as an alternative solution.
---
User Agreement and Conditions for existing D2 spaces:
Document management spaces must at all times have at least one active space coordinator, who will be responsible for managing the space and its content. If at any time a coordinator can no longer fulfill his duties, a new replacement coordinator must be identified. We highly recommend (when possible) to have 2 coordinators.
Space coordinators are also responsible for managing the security and membership of their spaces, and for granting the appropriate permission level to the space members.
Membership and security can be managed with Active Directory/AD groups.
The space will be created for a period of one year. A renewal notice will be sent one month in advance of the renewal period. The space coordinator must confirm the renewal within 15 working days or the space will be deactivated.
---
To access an existing D2 space:
Access to the space and permissions to view, edit, add and remove content are managed by the Space Coordinator. When users are added to the space they should receive an email invitation with a link to access it. Users sign in with their McGill Username and McGill Password, keeping in mind compatibility with browsers and operating systems (see Frequently asked questions below for more on supported browsers/OS and workarounds).
---
To log in:
The URL for D2 is: https://cms.mcgill.ca/D2
If you are already logged in to an application that uses McGill's single sign-on, such as Office 365, you will not be prompted to sign in again.
If you are not already logged into any other McGill systems, you will be prompted to enter your McGill credentials.
Note: If your account is protected by Two-factor authentication (2FA) you may be prompted for your second method of authentication.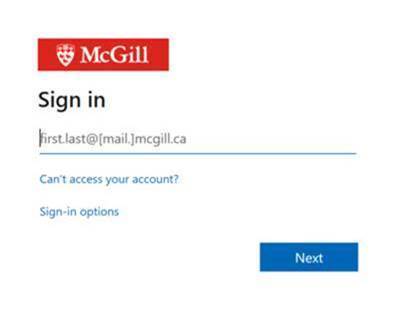 ---
Cost
This solution is free to all McGill employees.

---
Availability
This service is available 24 X 7, except during scheduled and unscheduled maintenance periods. Scheduled monthly maintenance occurs on the fourth Wednesday of each month, from 9 pm to 6 am the following day. See the full maintenance schedule for all dates.
Check the home page of the IT Support site for announcements regarding unplanned service interruptions.

---
Frequently asked questions
How is my content protected against data loss in D2?

If you have accidentally deleted a file, you can recover it yourself using the Recycle Bin widget in D2 (refer to section 2.11.4 of the D2 user guide in the section below). All the documents you store in D2 are backed up by an on premises solution for a 1 year period. In case if you are having issues during the process, you can contact the IT Service Desk for assistance.

---
Best practices & policies
Audit the access rights of your files and folders regularly.
Use the native versioning capabilities of the tool(s) rather than saving multiple versions of your documents.

---
Training & documentation
D2 training and self-serve materials:
Instructor-led training
Training is highly recommend for all D2 Coordinators and Contributors.
Self-serve training materials

---
Known issue
User may see this notification error at the bottom-right corner of the screen when they go into D2: "An unexpected error occurred. Please refresh your browser."
This mostly happens if they use the Documents Browser workspace.
There are three workarounds to avoid this error:
Workaround 1
Click on a different workspace (e.g., Browse)
Refresh the page. Wait until it finishes loading.
Go back to the Documents Browser workspace
Workaround 2
Close the the Documents Browser workspace by clicking on the X next to it
Click on the + to re-add the workspace
Workaround 3
Close all the active workspaces that are not used
Click on your username in the upper-right corner of the screen
Click on User Settings
In Default Workspaces, only add the workspaces you use

Support
For users having issues accessing a space or accessing content in the space, please contact your space coordinator.
To report system unavailability, or if you are unable to log into D2 with your McGill Username and Password, contact the IT Service Desk.