Service overview
Many McGill classrooms and specific university rooms are equipped with audiovisual equipment. IT Services' support for AV equipment includes the following:
Initial setup and maintenance of all permanently installed audiovisual equipment in the classrooms, such as video/data projectors, screens and sound systems.


An online tool called Classroom Audiovisual Instructions provides guidance on using the equipment in each classroom, as well as room photos and video demonstrations.


Telephone support for instructors while in the classroom:


For urgent issues, press the Audiovisual Systems Help (Hotline) button found on the classroom telephone.
For non-urgent issues, contact the IT Service Desk.

NOTES / EXCEPTIONS:
This service does not include on-site equipment setup. To request technical assistance for special events contact Communications and External Relations.
Privately funded rooms:
Privately funded rooms are also listed in the Classroom Audiovisual Instructions tool, and are indicated as "private". The first line of support for these rooms is generally provided by the respective unit/department, and support from IT Services is limited.
To install, modify or request technical support, fill out the Audiovisual service in private rooms request form. Some of the work will be billed to the department.

---
Who can use this service
McGill faculty and staff and students

How to request & access the service
This section provides information on:
---
Using the Classroom AV Instructions tool
The Classroom Audiovisual Instructions tool allows you to choose a building and classroom to view. Also included are images of the room, layout of AV equipment, a listing of each piece of equipment present, and operating instructions.
To access the tool:
Log into the Classroom Audiovisual Instructions site, using your McGill Username and McGill Password.
Select a building and a room to view photos and details about the equipment.
Getting help via the classroom telephone hotline
Press the Audiovisual Systems Help button on the classroom telephone.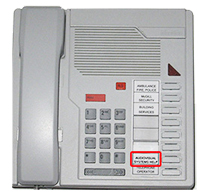 At Macdonald campus, you can also get help by dialing 7896 using another McGill telephone.

---
Cost
There is no cost associated with using the classroom or equipment within the classroom and support for standard equipment in classrooms is also free.

---
Availability
The Classroom AV Instructions site is available 24X7. Check the home page of the IT Support site for announcements about any scheduled or non-scheduled downtimes.
Classroom Support Hotline hours
Fall and Winter terms: 8:00 am to 6:30 pm Monday to Thursday, and 8:00 am to 5:00 pm on Fridays.
Summer and holidays (Fête Nationale through 3rd week in August): 8:00 am to 5:00 pm, Monday to Thursday, 9:00 am to 5:00 pm on Fridays.
Contact the IT Service Desk for additional help.

---
Frequently asked questions

---
Best practices & policies
Please consult the Classroom Audiovisual Instructions tool to familiarize yourself with how the equipment works in the classroom prior to using it.

---
Training & documentation

---
Support
To report equipment failure, use the telephone in the classroom or contact the IT Service Desk.
For information on adding or upgrading classroom AV equipment, contact your TLSWG representative.